How do I increase gas mileage to save money?
Drive Sensibly:

Aggressive driving such as speeding, rapid acceleration and braking can lower gas mileage by 33% at highway speeds and 5% at town speeds.
Fuel Economy Benefit 5%-33%
Equivalent Gasoline Savings: $0.18 - $1.20/gallon

Observe the Speed Limit:
Gas mileage usually decreases rapidly at speeds over 60 mpg. Assume that each 5 mph over 60 mph is like paying for an extra $0.29 per gallon of gas.
Fuel Economy Benefit: 7%-23%
Equivalent Gasoline Savings: $0.26-$0.84/gallon

Remove Excess Weight
An extra 100 pounds in your vehicle could reduce your MPG by up to 2%
The reduction is based on the percentage of extra weight relative to the vehicle's weight and affects smaller vehicles more than larger vehicles

Fuel Economy Benefit: 1%-2%/100 pounds of weight
Equivalent Gasoline Savings: $.04-$0.07/gallon

Avoid Excessive Idling
Idling can use a quarter to a half gallon of fuel per our, depending on engine size and air condition use.
Fuel Cost Savings: $0.01-$0.03/minute with the air conditioning off
$0.02-$0.04/minute with the air conditioning on

*Cost savings are based on an assumed fuel price of $3.65/gallon
Which motor oil and which filter is best for my car?
For the motor oil use the manufacturer's recommended grade of oil. Also look for motor oil that says "Energy Conserving" on the API performance symbol to make sure it contains friction reducing additives.
There are many different makes of air filters. Make sure it is the right size and the air filter is clean and carefully installed. We will gladly search for the right size filter and make sure that the installation will be successful.

*Any OEM part we replace will be of equal quality
Will my car perform better if I put higher grade octane in?
This is a common misconception, the answer is no, each type of car is given a recommended octane level which resides within your owner manual, other octane levels will not preform any better and may actually cause damage to the emissions system.
A helpful tip, check the octane rating on the yellow sticker on the gas pump rather than relying on descriptive labels because different gas stations regular, mid-grade, and premium octane levels may vary widely.

What do these warning lights mean?
"S
ervice Engine Light" or "Maint Reqd" light
This light merely tells you that an upcoming service may be required and to check with your mechanic.
The "Maint Reqd" light is in a specific spot in the photo below, please note yours may not be in the same location.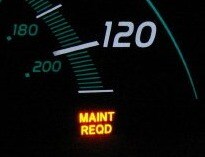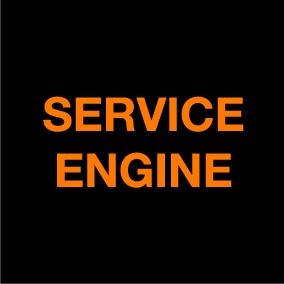 Electrical Fault Light
Normally looks like a battery but can look different in any car
This light will go on and turn off when you start your car as a self test
If it stays on that means your alternator or its belt is faulty and needs to be replaced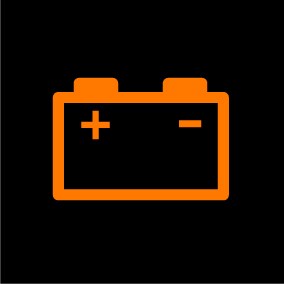 Brake Warning Light 1
This light has a different use depending on the manufacturer, it can mean your parking brake is on or that a fluid is low. Consult your handbook and if required consult a technician.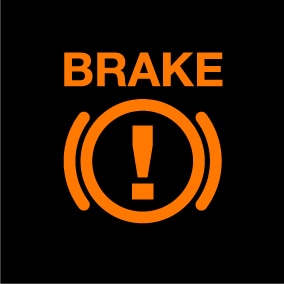 Brake Warning Light 2
Only in ABS (anti-lock braking system) equipped cars
Will turn on and off when the car is started to self-check-If it flashes, throbs, or stays on, if it does anything to get your attention, get this checked out ASAP because the ABS computer has found an error